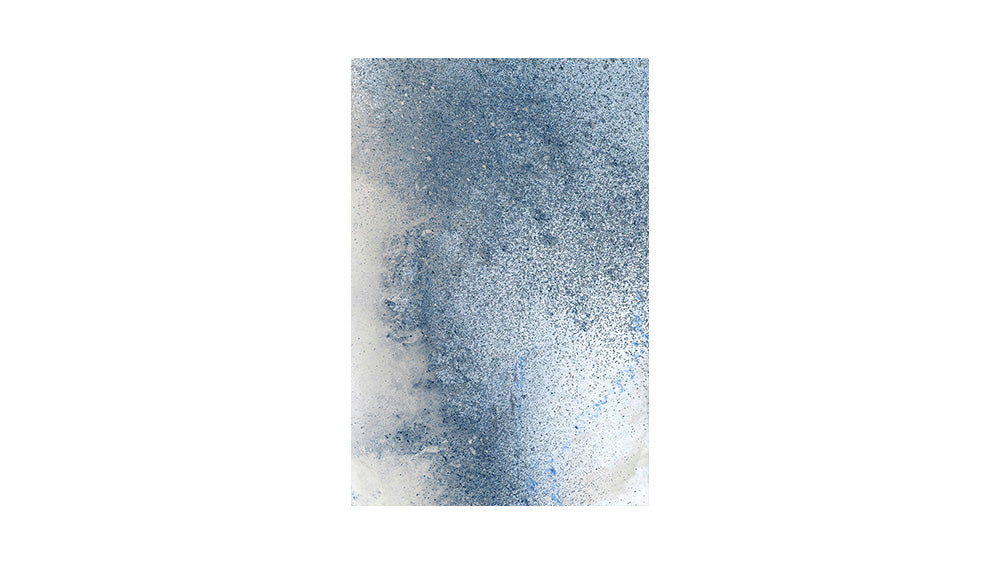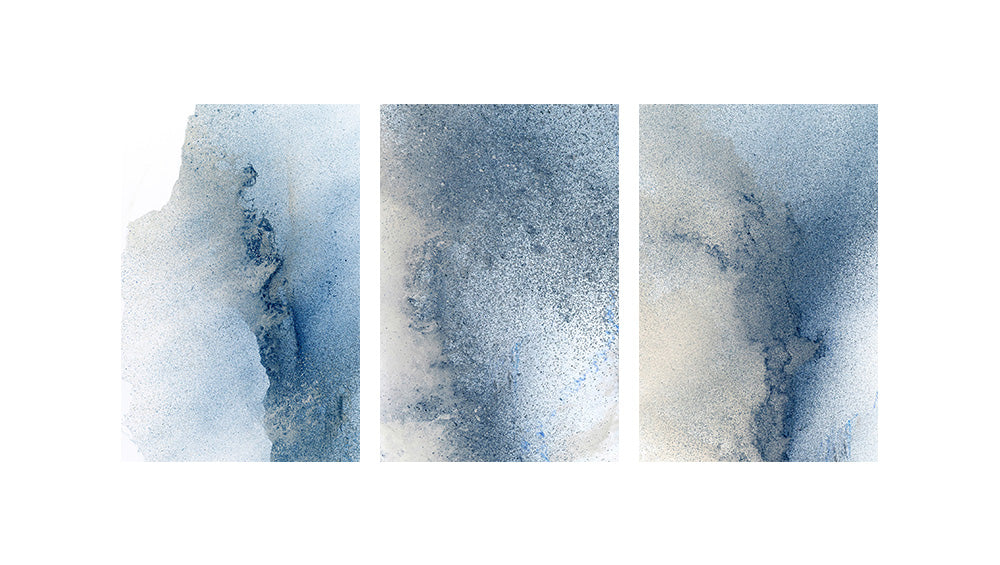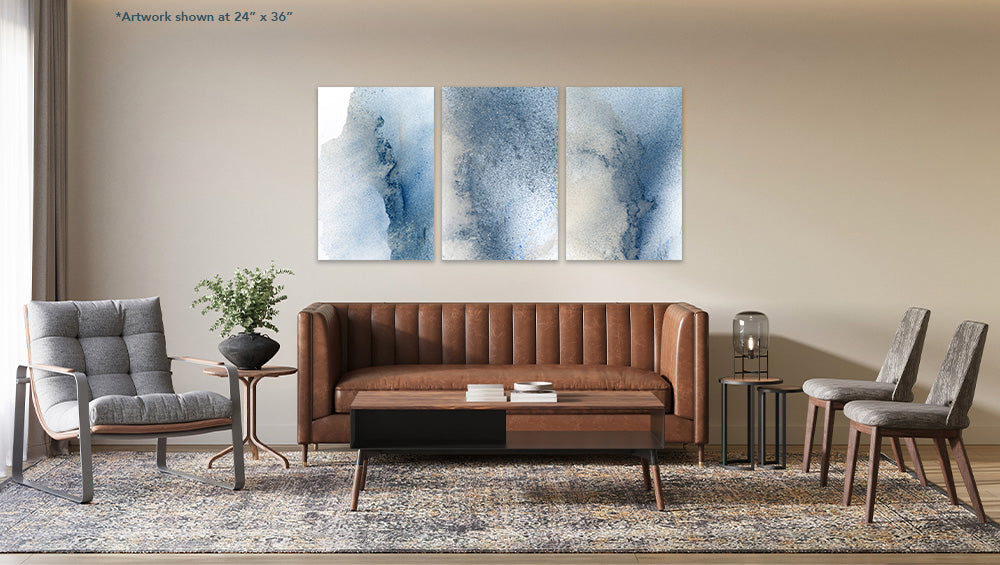 Seaway Art Print
From the artist William De La Mare: These are photographs of waves breaking and spraying in warm sunlight against dark coastal rock. The photographs are shown in the negative, and so the black rock becomes white space, and the water, lifting into the air, becomes blue in the evening light. These photographs, in their minimalist abstraction, remind me of paintings. The color and the light are calm, and yet they are dynamic in form, enlivening in spirit.
Recommended Pairing: Inlet & Loch
The Set of 3 includes the following art prints: Inlet, Seaway, and Loch
This art piece is printed on a light matte paper with a subtle texture for a fine art look. Paper weight is 200 GSM.

All art prints come unframed.
NEED A CUSTOM PRODUCT?
Would you like to customize options that you don't see? Contact our design time for customization options available.