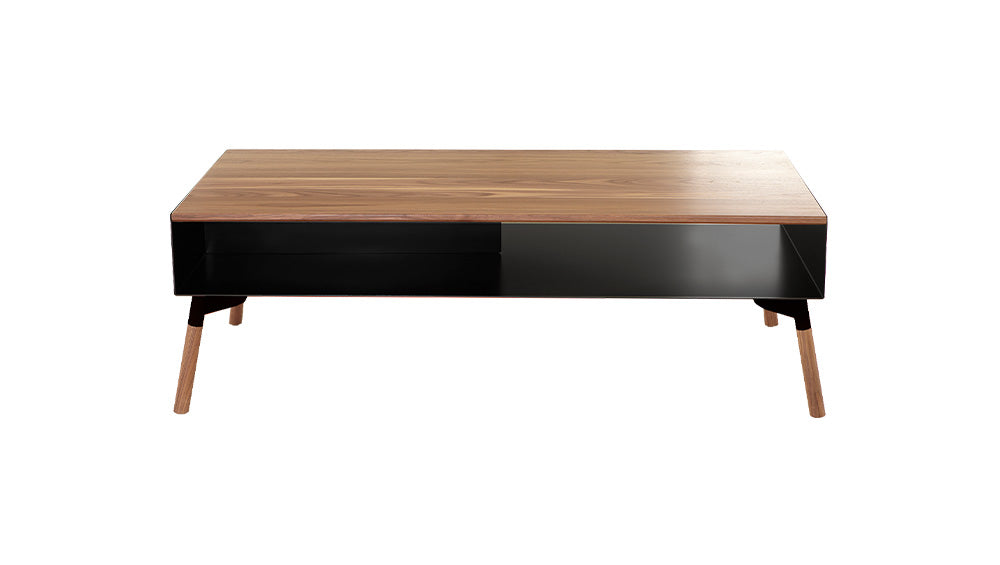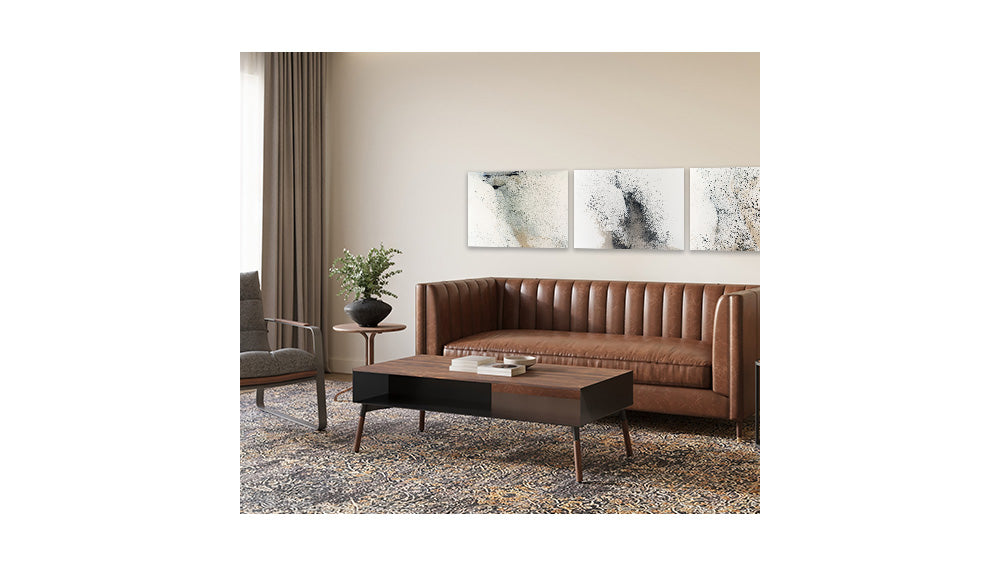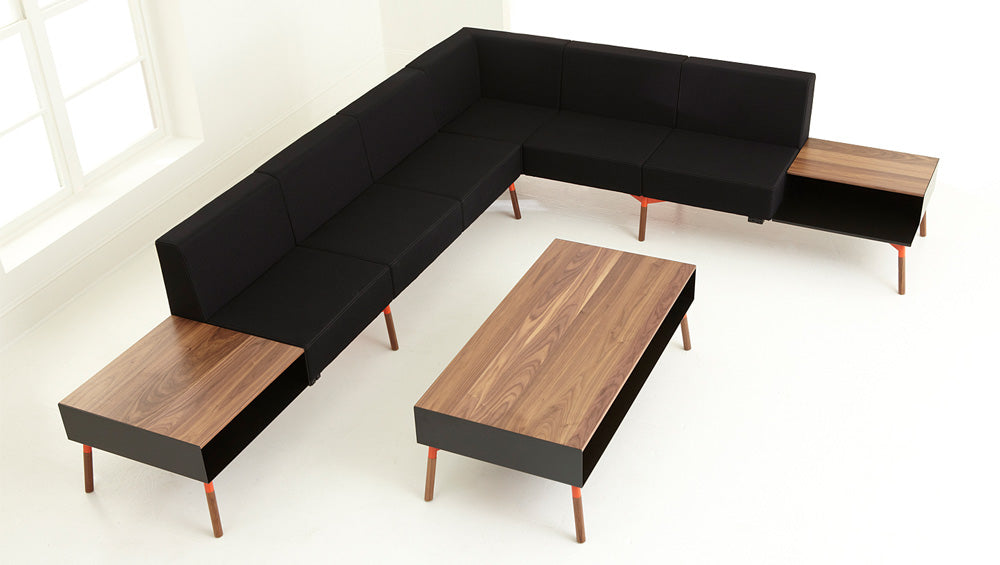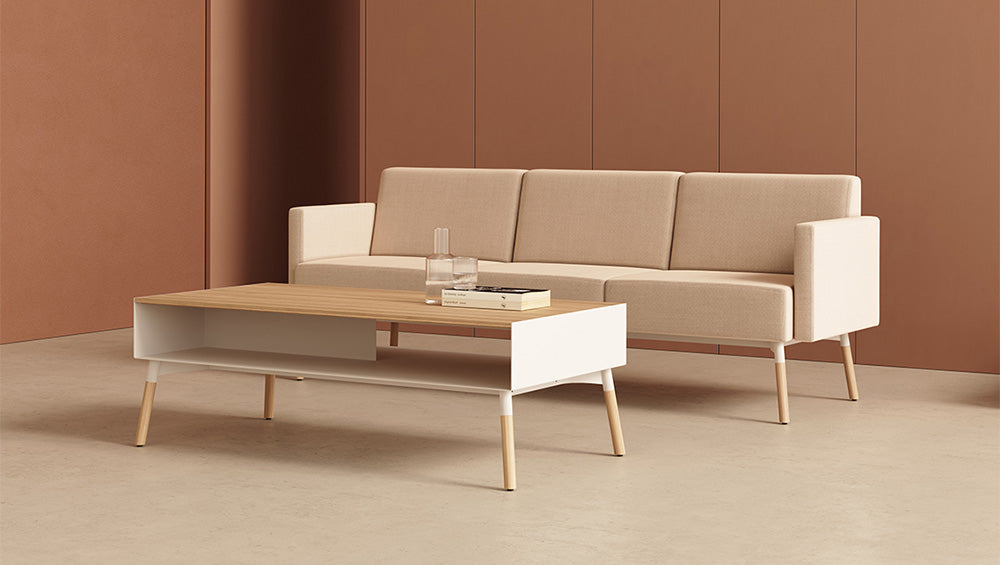 Botica Coffee Table
The perfect addition to any interior layout, the Botica Coffee Table delivers storage within its sleek design. Featuring a blend of complementing textures - laminate, wood and metal - the Botica delivers interest and high design.
Table made of solid and veneer walnut with black powder coat metal finish details

Metal Care:
For cold rolled steel with coating like powder coating, bright chrome and blasted chrome, clean with a soft damp cloth and dry immediately. In case of stubborn stains, use specific products for metal only. Do not use very wet mops or abrasive cleaning products (bleach, ammonia, etc.) to avoid corroding the steel.

Wood Care:
Dust can be removed with the careful wipe of a damp cloth. Oily dirt or wax residue can be removed with a mild detergent and water solution or with mineral spirits. However, it is vital to make sure that the cleaning solution does not affect the underlying surface. Even when you determine a cleaning method that works successfully, proceed cautiously. For finished wood, dampen a cotton cloth with the solvent or cleaning solution, and gently rub over a small area at a time. Avoid using too much liquid, as it can cause damage. Then, wipe the cleaned surface with a clean dampened cloth to remove any cleanser residues, followed by a dry soft cloth. For stubborn stains, use PH-neutral detergents only. Direct exposure to sun can alter the original color.
• Overall: 51.75" w x 25.5" d x 17" h
• Weight: 135 lbs.
NEED A CUSTOM PRODUCT?
Would you like to customize options that you don't see? Contact our design time for customization options available.