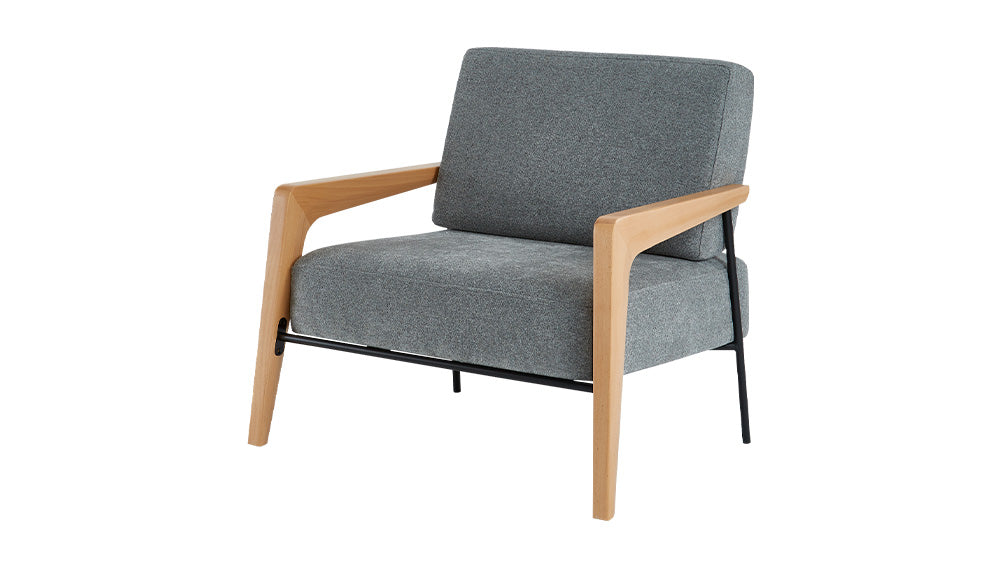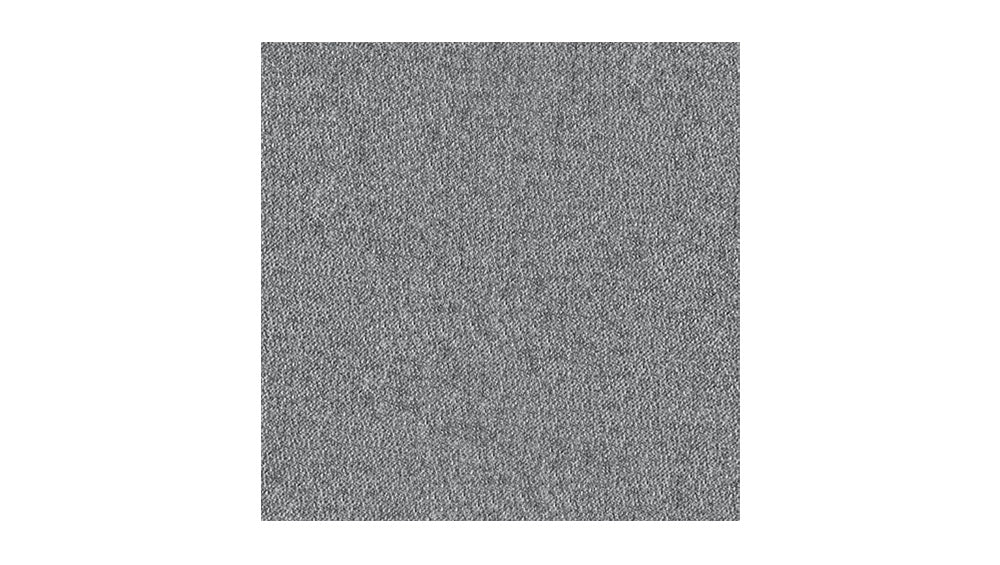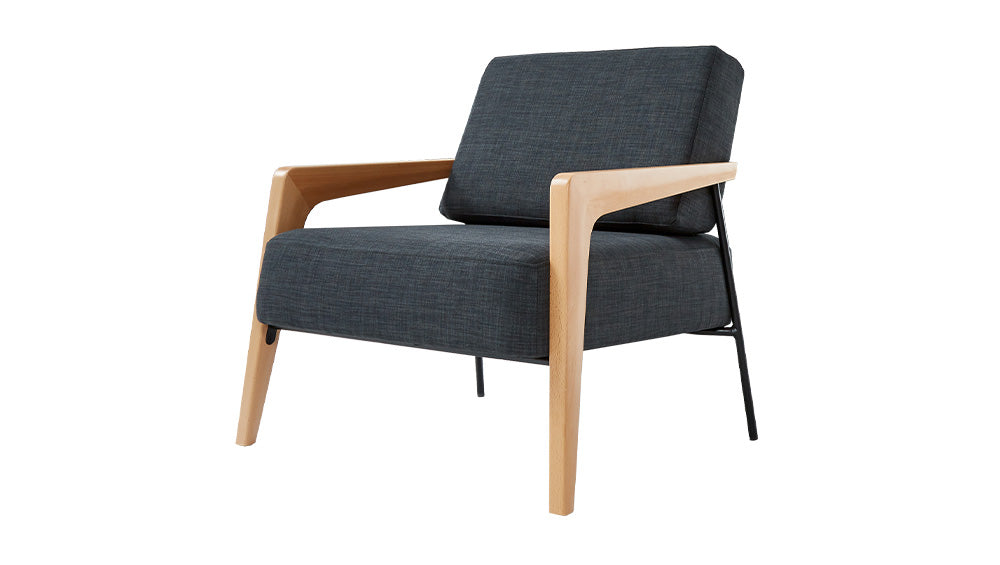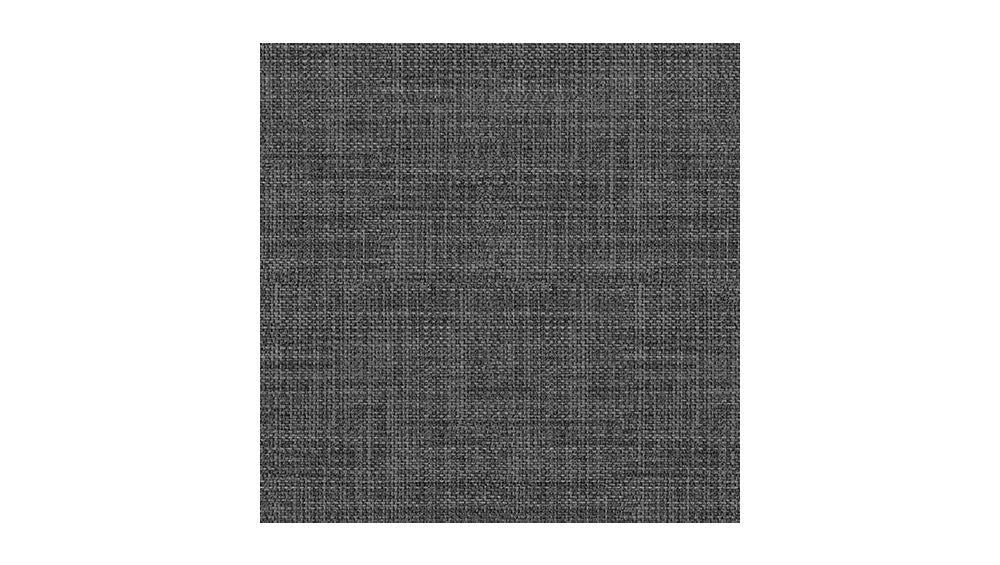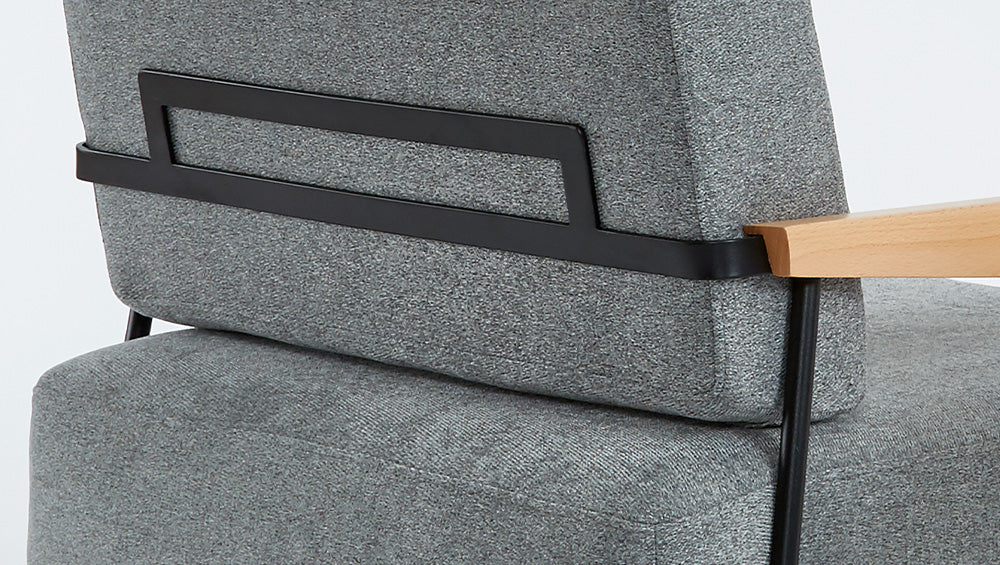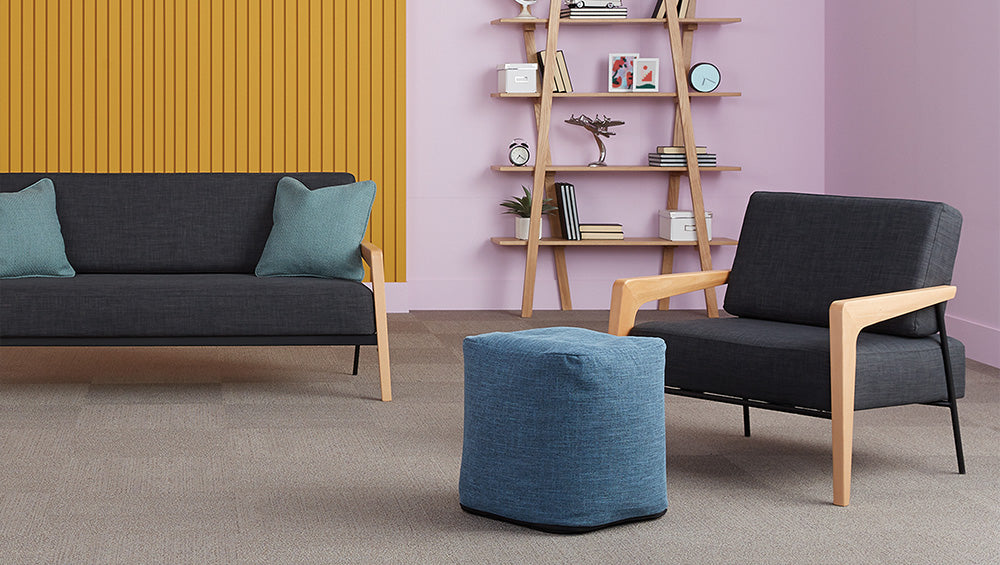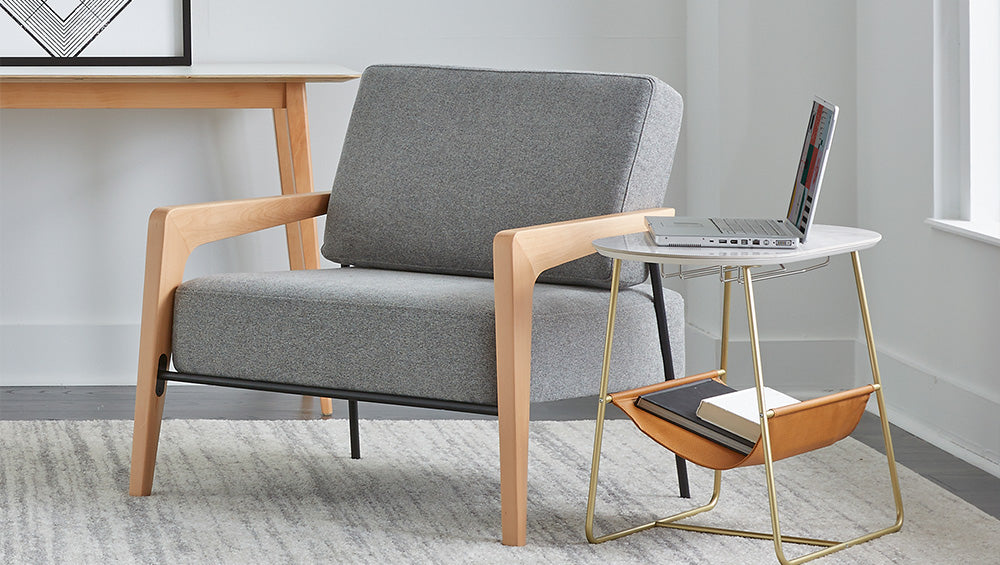 Mindful Lounge Chair
With gently curving L-shaped light wood arms, luxe fabric and a comfortable shape, the Mindful Lounge Chair delivers style and support in a compact form.
No fabric swatch samples are available for this item.
Upholstered chair with natural beech and painted metal frame

Upholstery Care:
• Vacuum regularly with a proper attachment to thoroughly remove air-borne dust and lint
• Clean periodically to remove accumulated grime and retain the material's original appearance
• Promptly treat spots and stains.

For liquid spills, gently blot (don't rub) spill immediately with an absorbent cloth while spill is still fresh. If needed, wipe with clean water and a dry, clean cloth. If a spill does not come off with water and a dry clean cloth, add mild detergent mixed with water. Work in a circular motion to lift stain. Do not rub excessively or you may cause fuzzing.

Professional cleaning service is recommended for stain treatment and spot cleaning. Always test a new cleaning agent in an inconspicuous area.

Wood Care :
Care should be taken to protect the finish from sharp, unprotected objects. The wood is finished in a top coat that has a natural characteristic to repel most common liquids used around wood, yet spills or soil marks should be cleaned up immediately to avoid moisture seeping into open-pore areas. Avoid using furniture polish on wood surfaces as it could cause clouding in the finish. Avoid exposing furniture to extreme heat or cold; also avoid wide humidity variance. Avoid exposure of furniture to strong sunlight. Prolonged exposure may change the color of wood beneath the finish.

Metal Care:
Clean with a mild soap solution and rinse with clean water. Do not add any additional chemicals or cleaning products to the soapy water. Wipe the entire surface and follow with a clean, dry cloth to buff dry. The use of acidic and abrasive cleaners can cause discoloration and change the sheen. Avoid scraping or rubbing furniture with an abrasive cloth that could damage or remove the coating from the surface.
• Overall: 29.1" w x 33.5" d x 29.5" h
• Seat Height: 15.9"
• Weight: 48 lbs.
NEED A CUSTOM PRODUCT?
Would you like to customize options that you don't see? Contact our design time for customization options available.