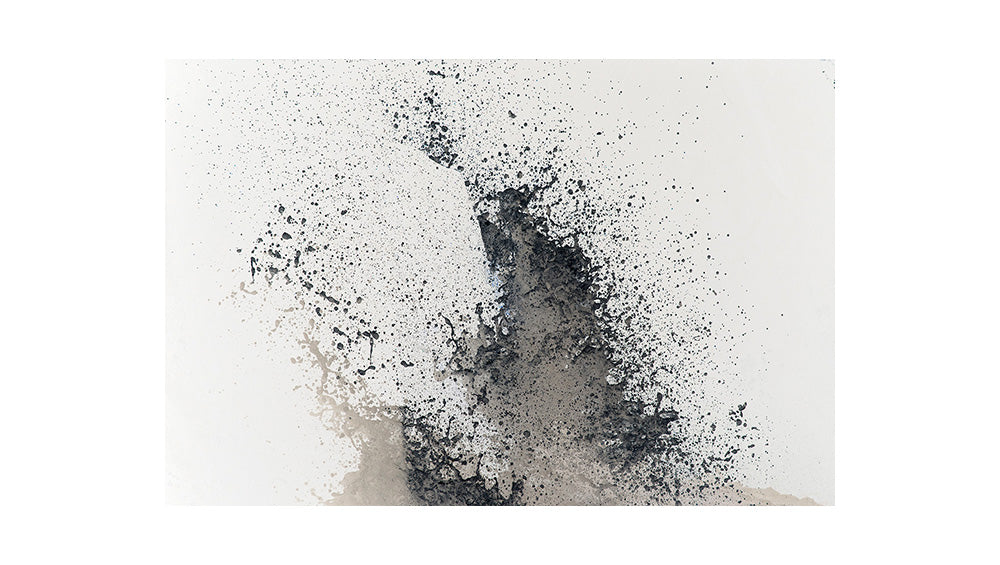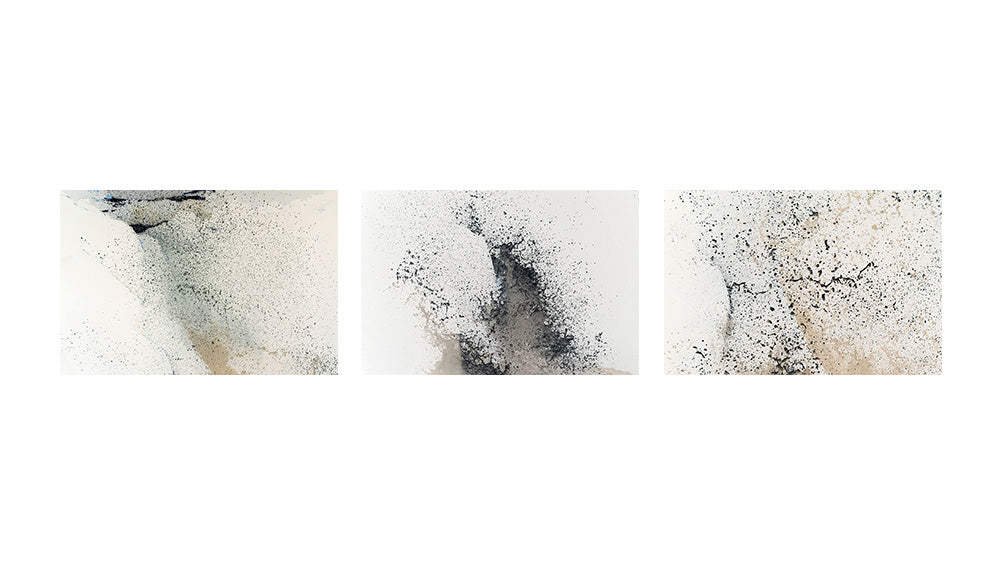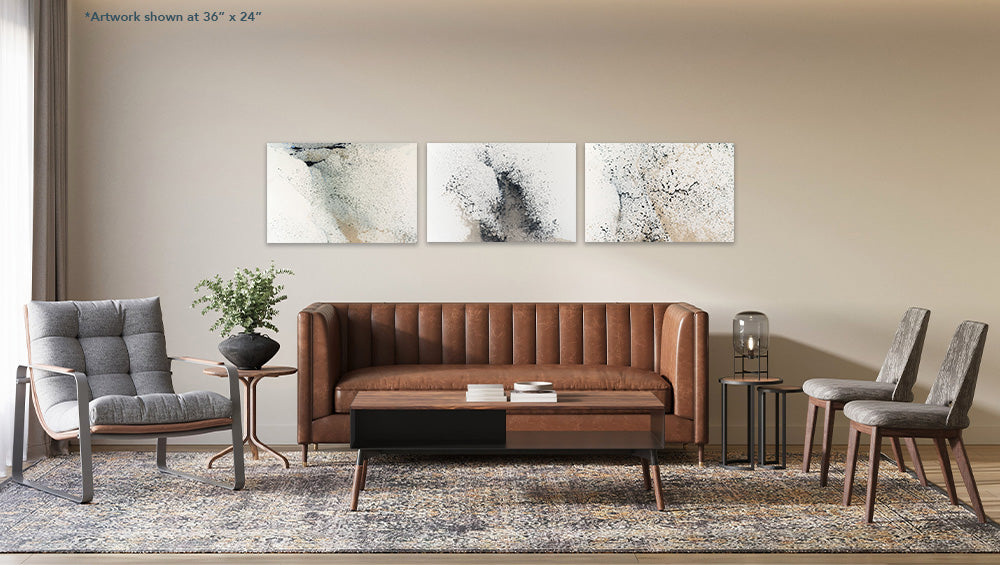 Ocean Voyage Art Print
From the artist William De La Mare: While this series references minimalist and abstract-expressionist painting, each piece is a composition of ocean waves bursting on ocean rocks. Nearing the photographs, and looking into their detail, you can see the water – you can see that the minimalist brush-flicked flecks on the paper are actually infinitely shifting micro-collections of ocean water flying through the salt spray filled air to be lit by the sun.
Recommended Pairing: Odyssey & Sea Crossing
The Set of 3 includes the following art prints: Odyssey, Ocean Voyage, and Sea Crossing
This art piece is printed on a light matte paper with a subtle texture for a fine art look. Paper weight is 200 GSM.

All art prints come unframed.
NEED A CUSTOM PRODUCT?
Would you like to customize options that you don't see? Contact our design time for customization options available.