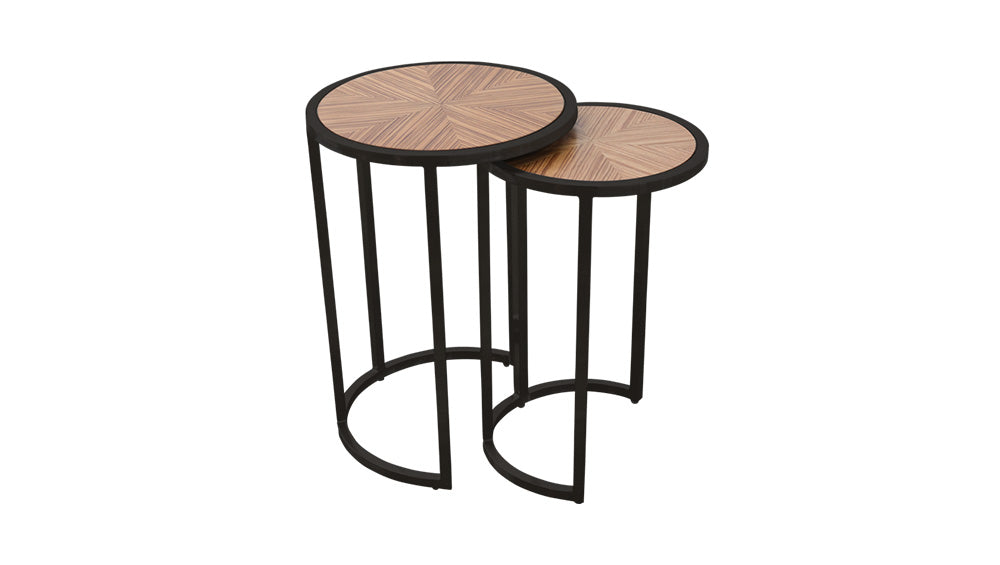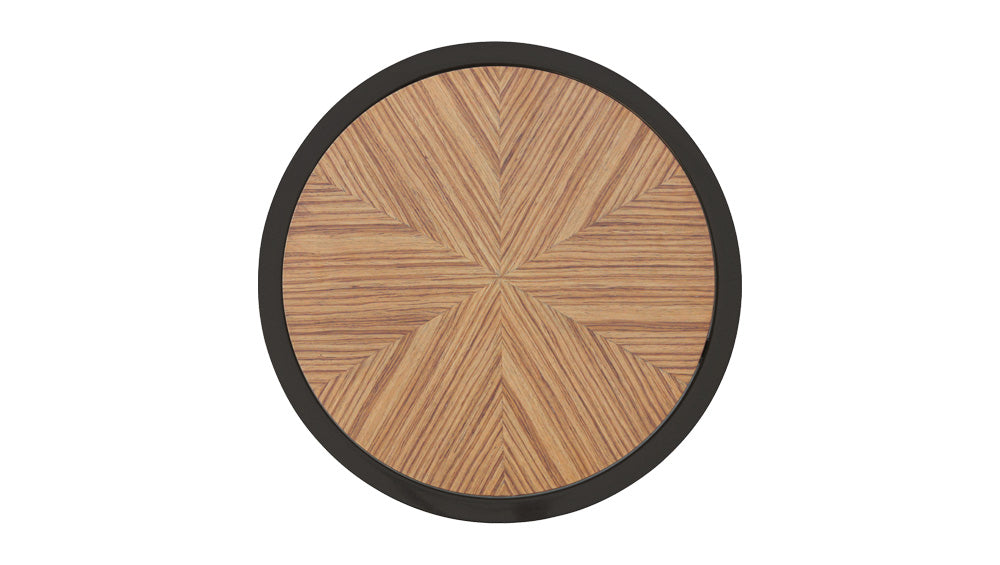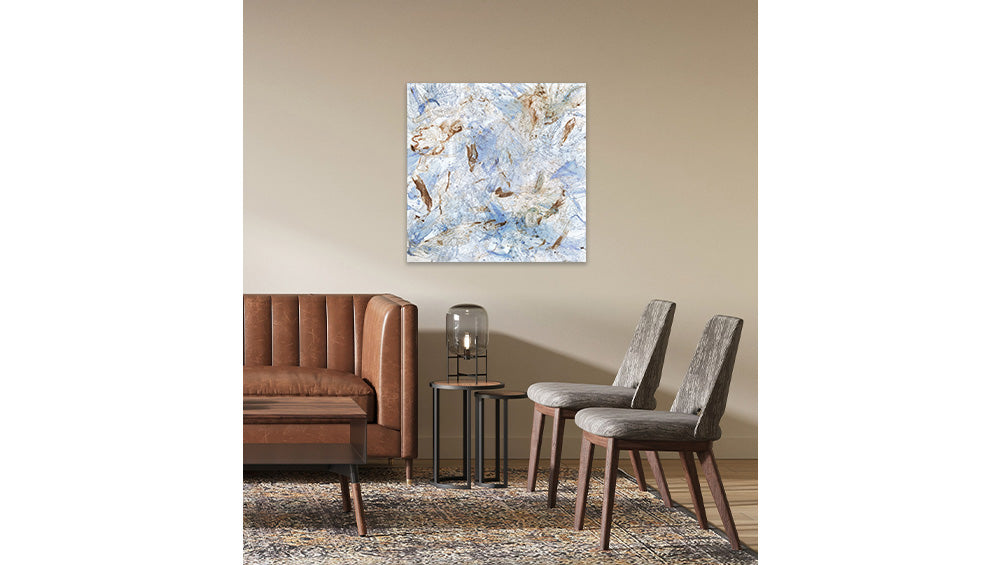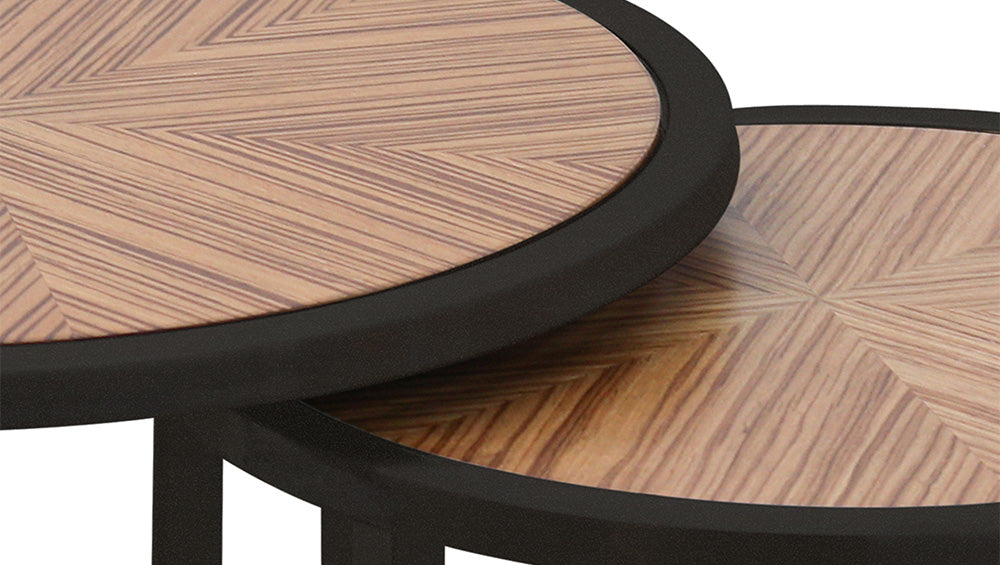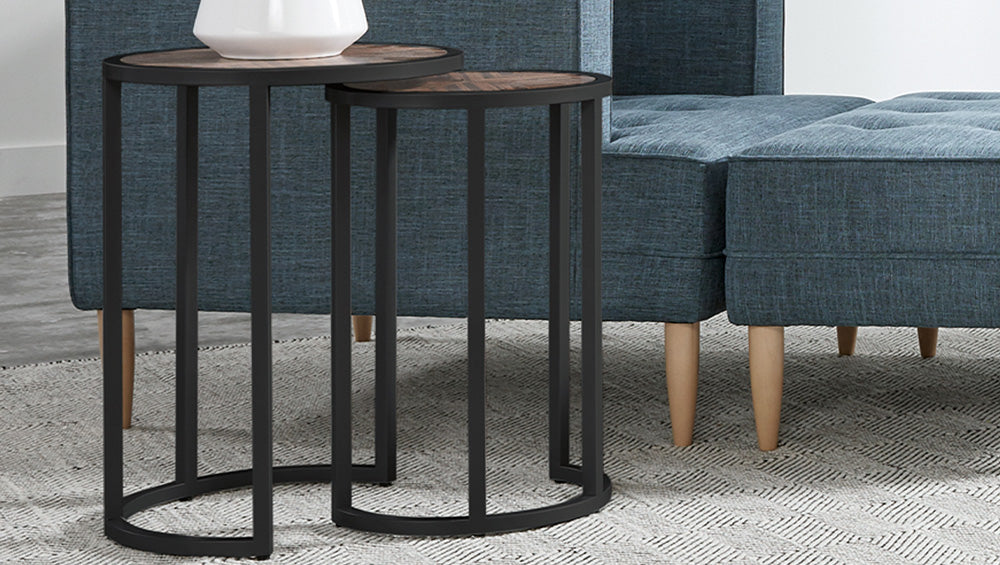 Deux Luxe Nesting Tables
The Deux Luxe Nesting Tables are a set of 2 nesting tables with a stunning zebrawood design and a sophisticated matte black metal frame - marrying style and function.
Set of 2 nesting tables with a Zebrawood design and black metal frame

Wood Care:
Care should be taken to protect the finish from sharp, unprotected objects. The wood is finished in a top coat that has a natural characteristic to repel most common liquids used around wood, yet spills or soil marks should be cleaned up immediately to avoid moisture seeping into open-pore areas. Avoid using furniture polish on wood surfaces as it could cause clouding in the finish. Avoid exposing furniture to extreme heat or cold; also avoid wide humidity variance. Avoid exposure of furniture to strong sunlight. Prolonged exposure may change the color of wood beneath the finish.

Metal Care:
Clean with a mild soap solution and rinse with clean water. Do not add any additional chemicals or cleaning products to the soapy water. Wipe the entire surface and follow with a clean, dry cloth to buff dry. The use of acidic and abrasive cleaners can cause discoloration and change the sheen. Avoid scraping or rubbing furniture with an abrasive cloth that could damage or remove the coating from the surface.
• Small Overall: 17" diameter x 14" h (s)
• Large Overall: 23.5" diameter x 17" h
• Weight: 24 lbs. combined
NEED A CUSTOM PRODUCT?
Would you like to customize options that you don't see? Contact our design time for customization options available.