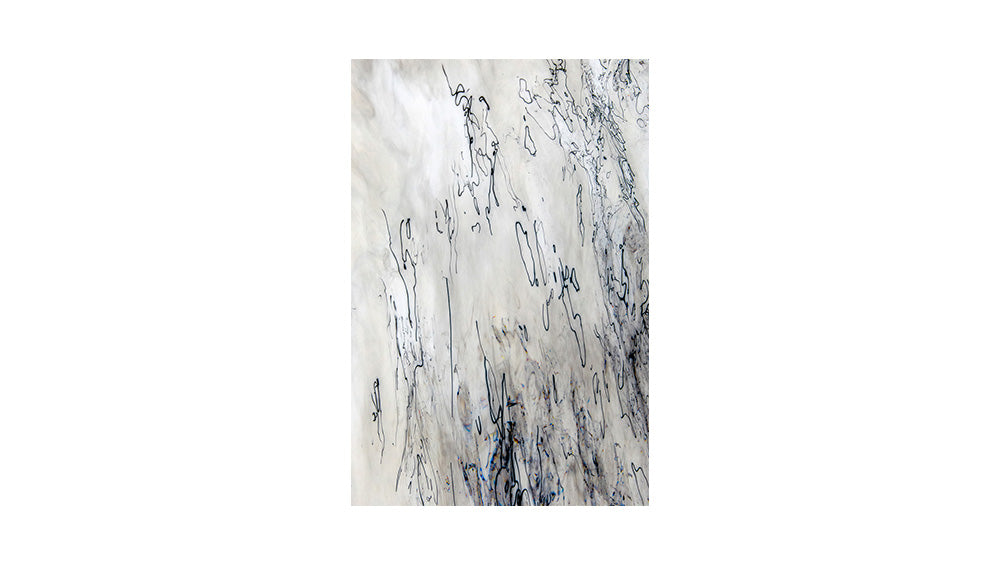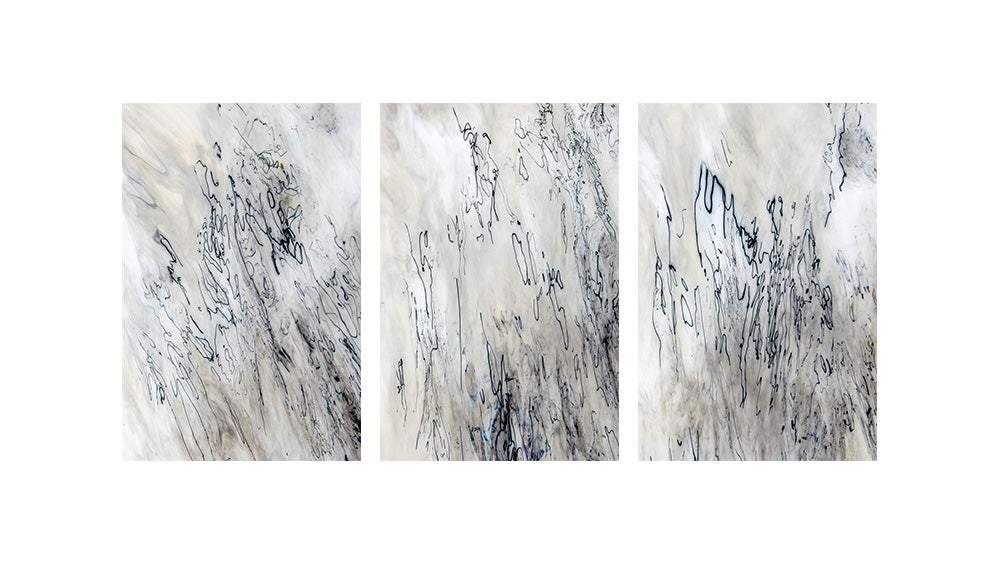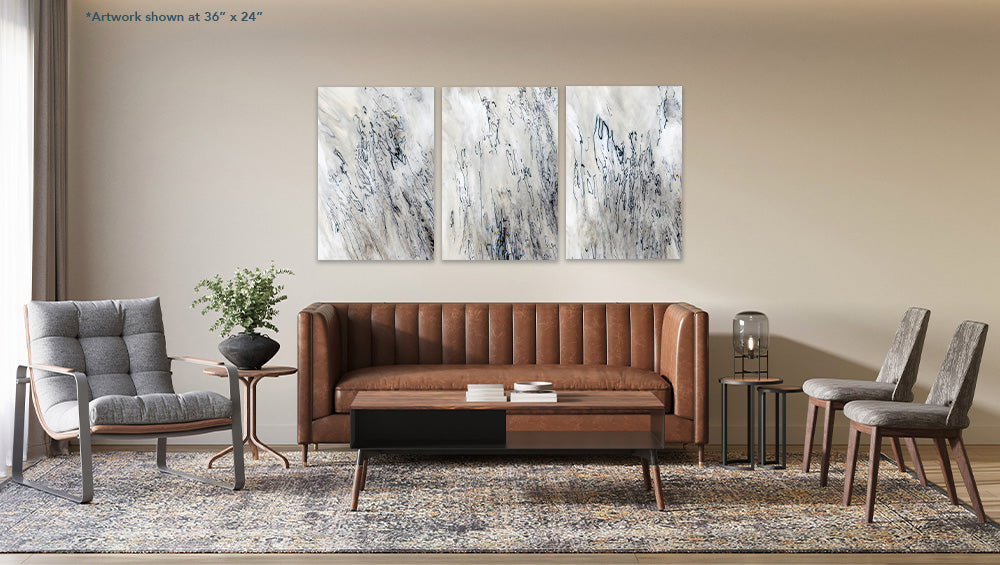 Cascade Art Print
From the artist William De La Mare: In 2016 I was living in rural Northwest Connecticut. It is a landscape forested with second-growth deciduous trees. Streams run through those woods like arteries carrying life. I photographed little waterfalls - often no more than inches tall - as if they were large and I was small. I noticed how the light played over the surface of the water, how the flashes I saw on the water were passages of streams of photons interacting with the flow of the water, and glancing from it to meet my eye.
This series includes three images composed of lines drawn onto trickling woodland stream water by winter sunlight filtering down through the leafless spread of New England tree branches.
Recommended Pairing: Waterfall & Torrent
The Set of 3 includes the following art prints: Waterfall, Cascade, and Torrent
This art piece is printed on a light matte paper with a subtle texture for a fine art look. Paper weight is 200 GSM.

All art prints come unframed.
NEED A CUSTOM PRODUCT?
Would you like to customize options that you don't see? Contact our design time for customization options available.