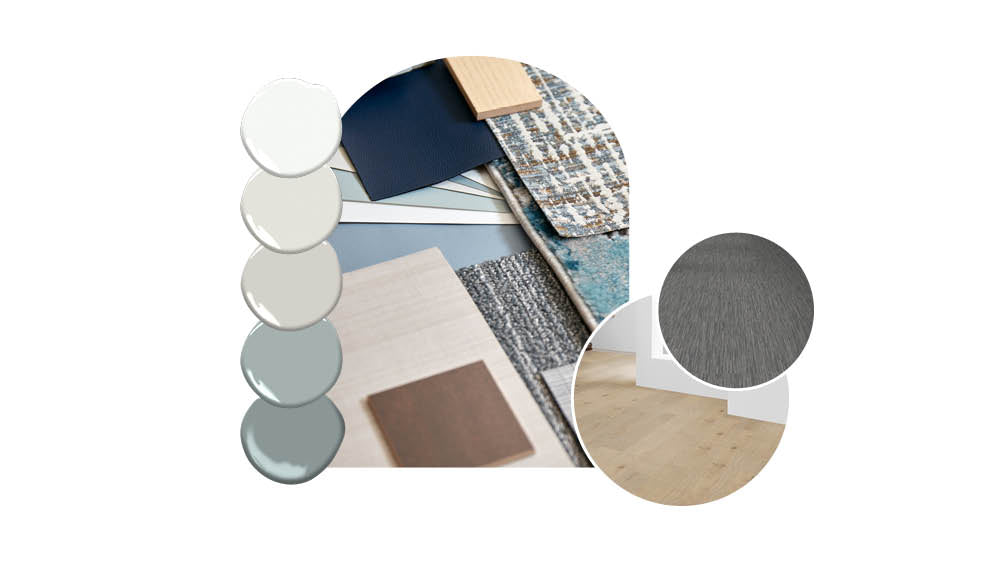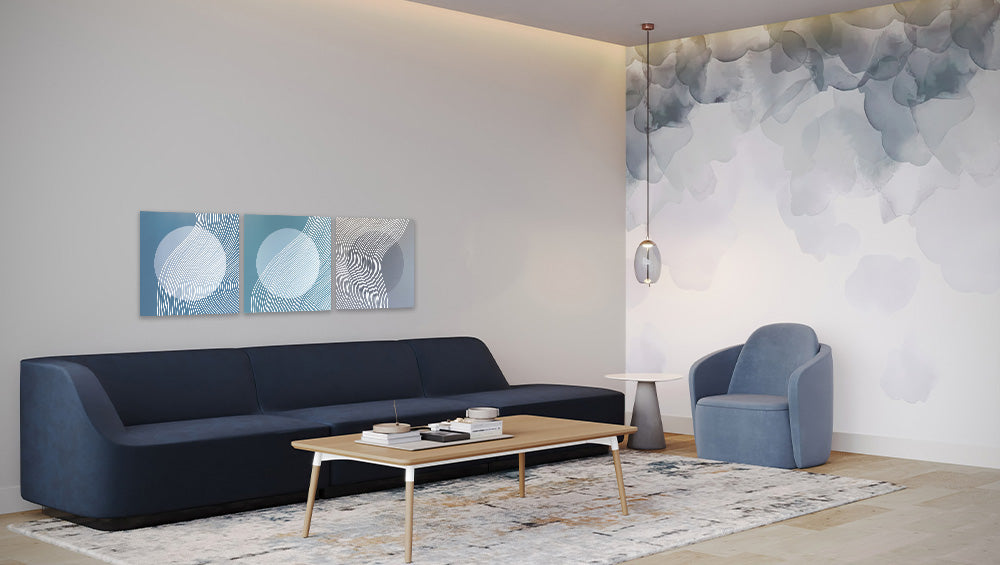 Architectural Finish Package - Calm Serenity Collection
Our Architectural Finish Packages are crafted to ensure a cohesive look with the furniture and artwork in each of our collections. When you order this package, you will receive:
• Recommended product specifications, including:
    - A commercial carpet tile
    - A luxury vinyl tile (LVT) plank
    - Five paint colors that coordinate with the collection.
• Tips on paint color usage and product installation
• Physical samples of all specifications
A specification card and samples will be shipped to you. Product orders can be placed by your general contractor or professional installers.
Have Questions About Our Architectural Design Packages or Design Services? Contact Us
NEED A CUSTOM PRODUCT?
Would you like to customize options that you don't see? Contact our design time for customization options available.