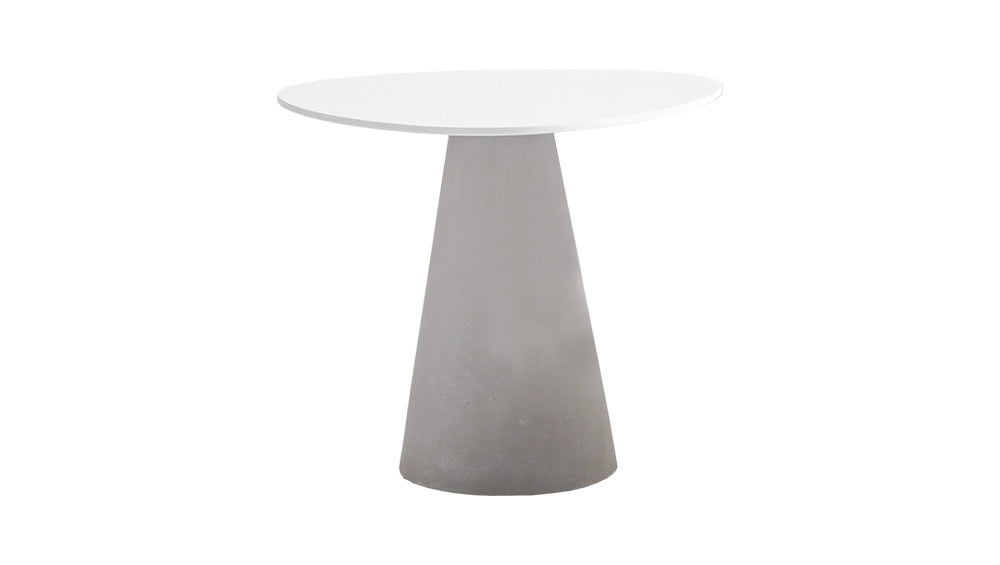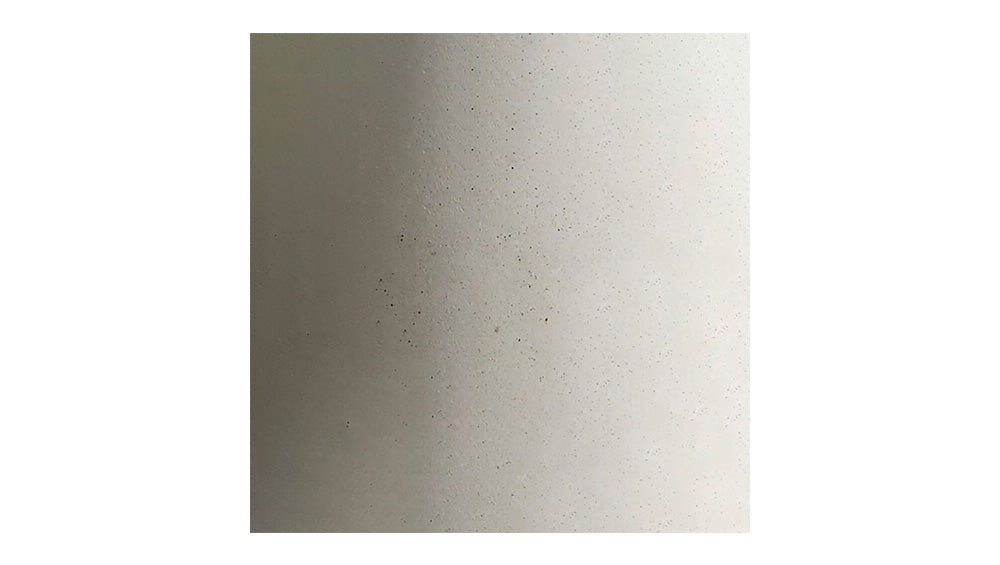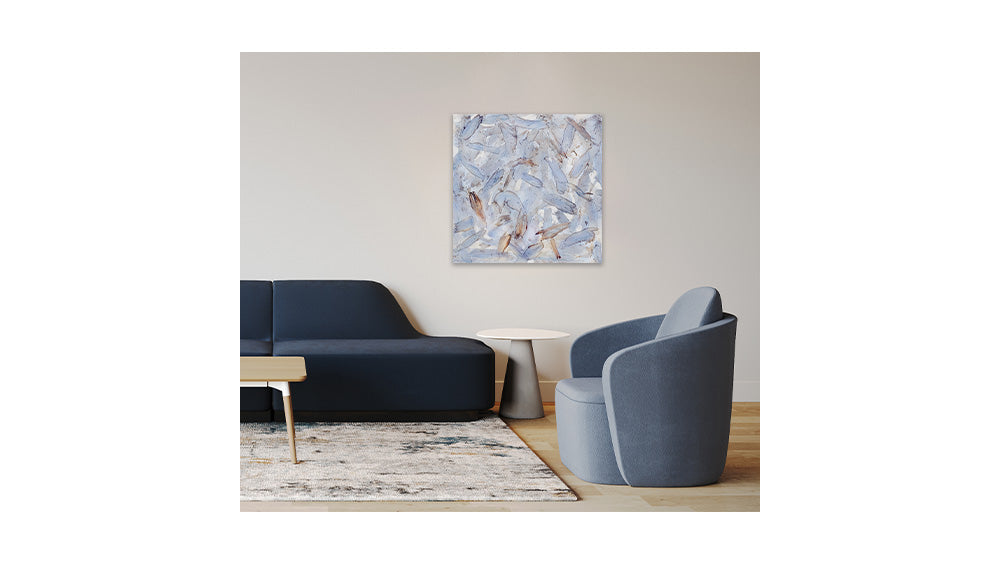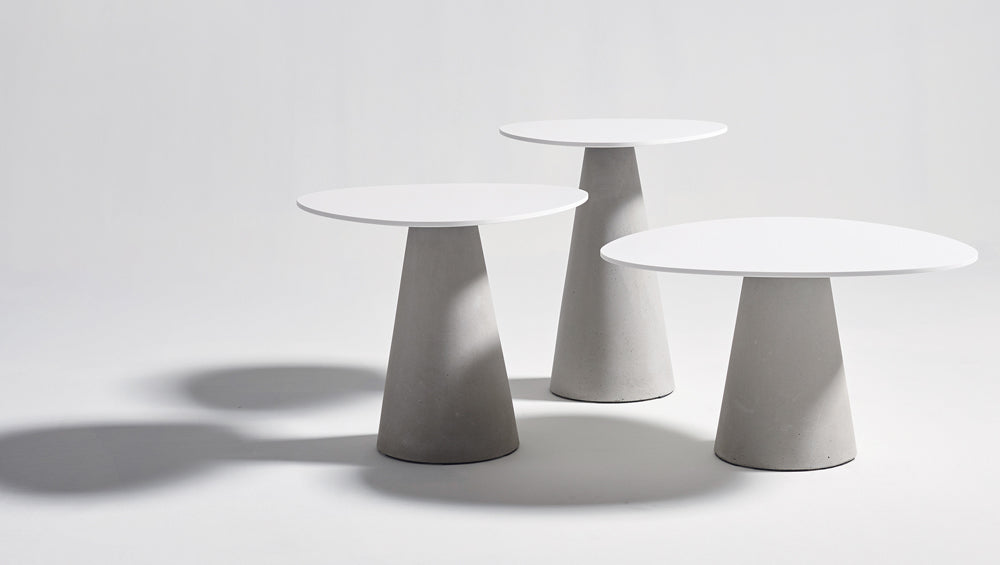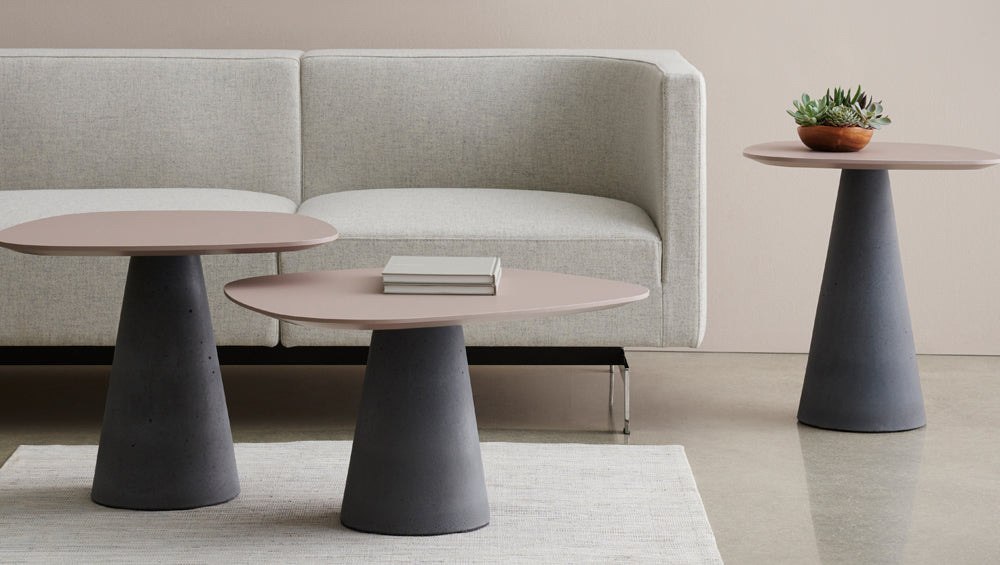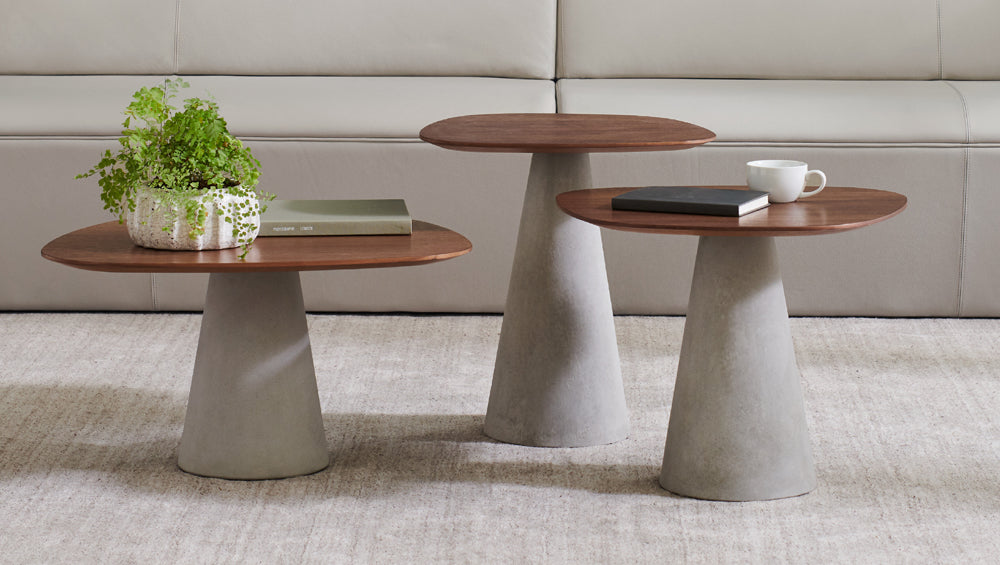 Bay Side Table
Color:
Light Concrete & White
Featuring organic soft curves and solid construction, the Bay Side Table marries function and style.
Acrylic top with fiber-reinforced concrete base

Care:
• Clean with a mild non-abrasive cleaning solution. Do not leave surface wet, wipe dry after cleaning.
• Dry or gritty cloths may cause surface scratches and create a static electric charge on the surface.
• For occasional cleanings, we recommend using NOVUS Plastic Polish for the surface. Window cleaning sprays, kitchen scouring compounds, or solvents such as acetone, gasoline, benzene, alcohol, carbon tetrachloride, or lacquer thinner will scratch the surface and/or weaken the surface causing small surface cracks called, "crazing" and should not be used.
• Overall: 20" diameter x 17.75" h
• Weight: 28 lbs.
NEED A CUSTOM PRODUCT?
Would you like to customize options that you don't see? Contact our design time for customization options available.