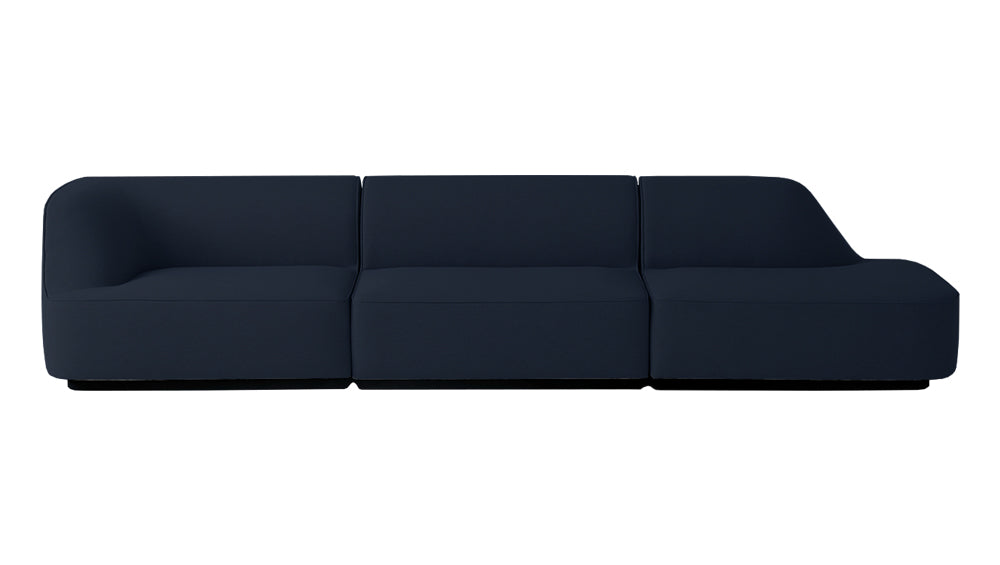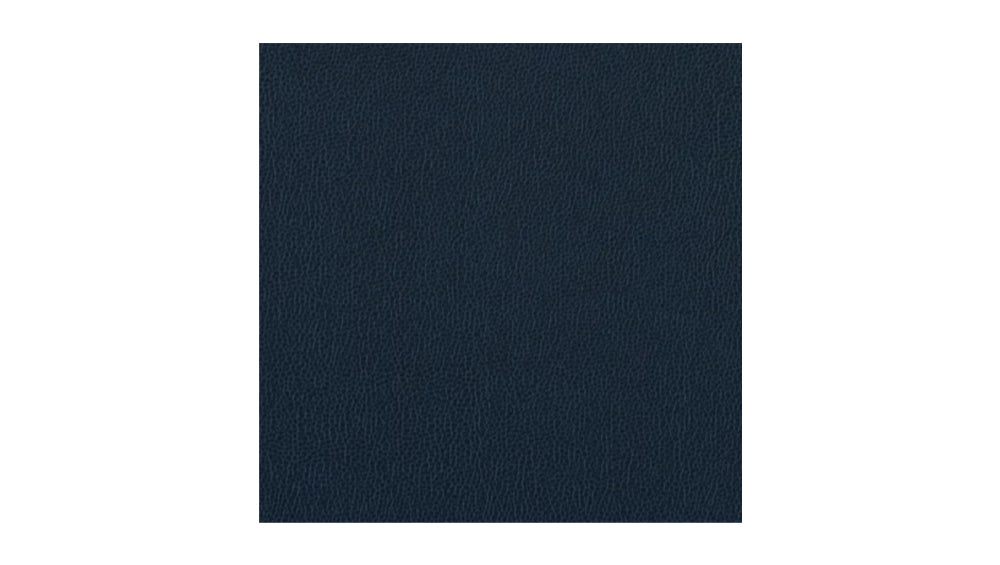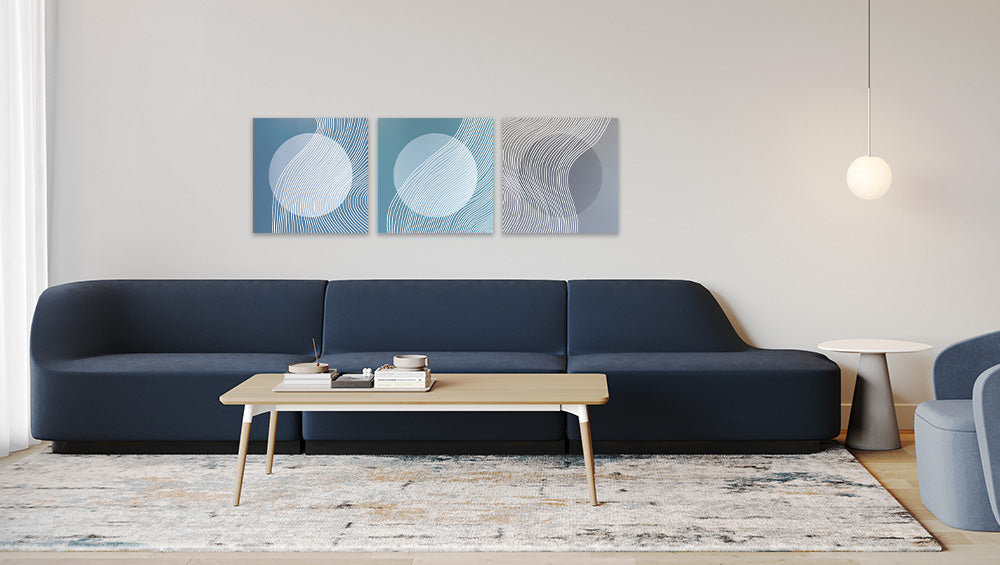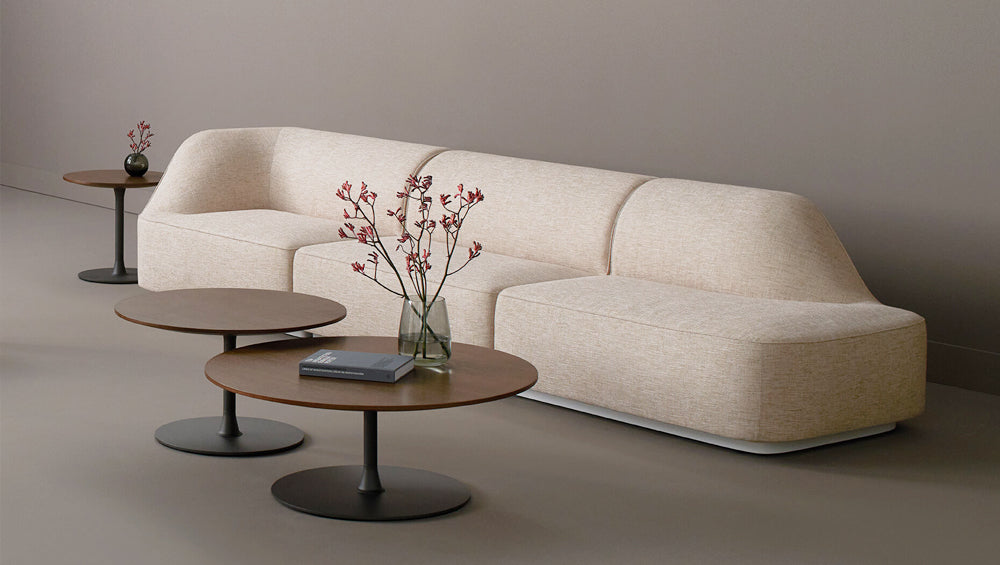 Modern Wave Sectional
With sculpted edges and natural lines reminiscent of the rolling sea, Modern Wave is a showcase piece. Bringing a casual comfort to its tailored silhouette, Modern Wave prioritizes relaxed lounging through a low profile and generous seat depth. This modular lounge's collection of seating elements includes right arm and left arm units and a straight connector unit.
Interested in ordering a fabric swatch before making your purchase? Order a Fabric Swatch here so you can feel the quality of our fabrics before placing your order. 
Once you place your order, we will mail you a complimentary fabric swatch automatically so that you have a reference in hand while you wait for your item to be produced. Please reach out to us within 3 days of receiving your swatch if you have any questions about the material. 
Want more details on what to expect? See our ordering guide here.
Upholstery: 100% Silicone Face, 100% Polyester Double Knit Back

Seat Units: Each section is constructed of CNC frame grade plywood. Interior is constructed of multi-density foam with Dacron overlay.

Upholstery Care:
Clean with mild detergent or shampoo, foam or water-free solvent as desired. Do not saturate with liquid. Cushion covers should not be removed and dry cleaned or laundered. Diluted bleach solution can be used, if needed for disinfecting.

• Quickly blot up fresh spills with a dry towel to avoid deep penetration of the stain.
• Pretest a small area before proceeding. To avoid a ring, work with a clean damp cloth from the outside of stain and work inward.
• Use a professional furniture cleaning service for persistant stains and/or when an overall soiled condition has been reached.
• Water-based cleaning agents and foam may be used for cleaning. Mild, water-free solvents can also be used on this fabric. Do not over wet the fabric.
• Up to 20% diluted bleach solution common hospital grade disinfectant cleaners i.e. Virex, Caviwipes, Oxycide, etc. can be used for disinfecting.
•After cleaning, always rinse with fresh water to remove any detergent or cleaning agent residue from the surface of the fabric.
• Please be careful: These instructions are for the fabric only. Some fabric cleaning methods may cause damage to underlying materials used to make the furniture item.

Metal Care:
Clean chrome with a wet cloth, mild soap or detergent and water solution or window cleaner. For scuff marks or heavy soiling, a non-abrasive automotive chrome polish can be applied as directed
• Overall: 137.5" w x 34.5" d x 27.5" h
• Seat Height: 15.25"
• Seat Depth: 22.5"
• Weight: 163 lbs. per module, packed individually
NEED A CUSTOM PRODUCT?
Would you like to customize options that you don't see? Contact our design time for customization options available.