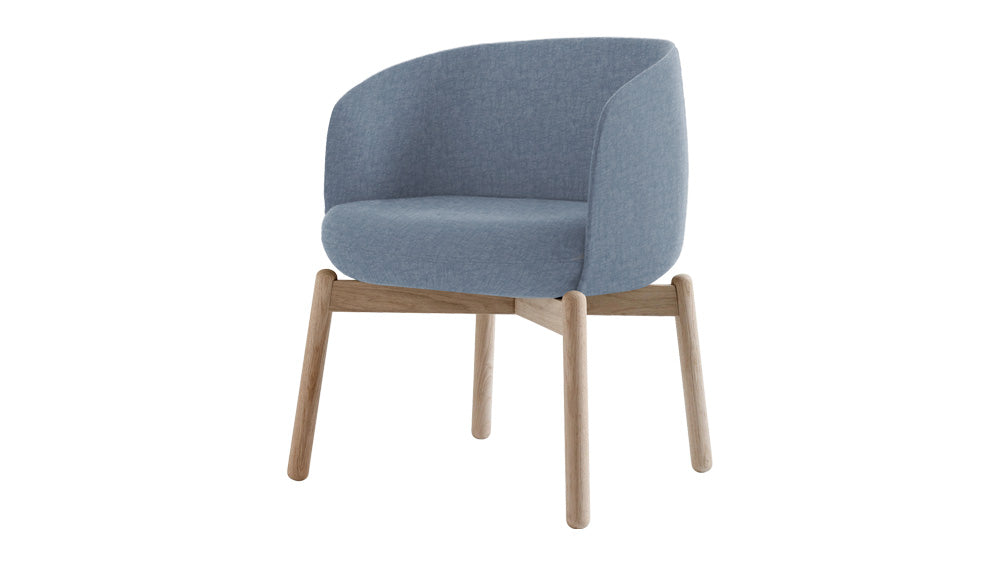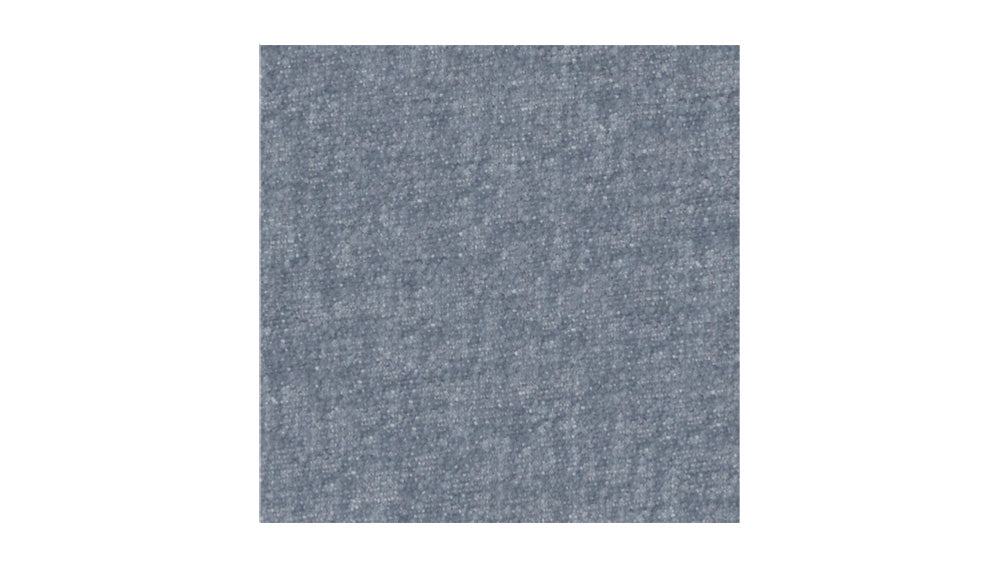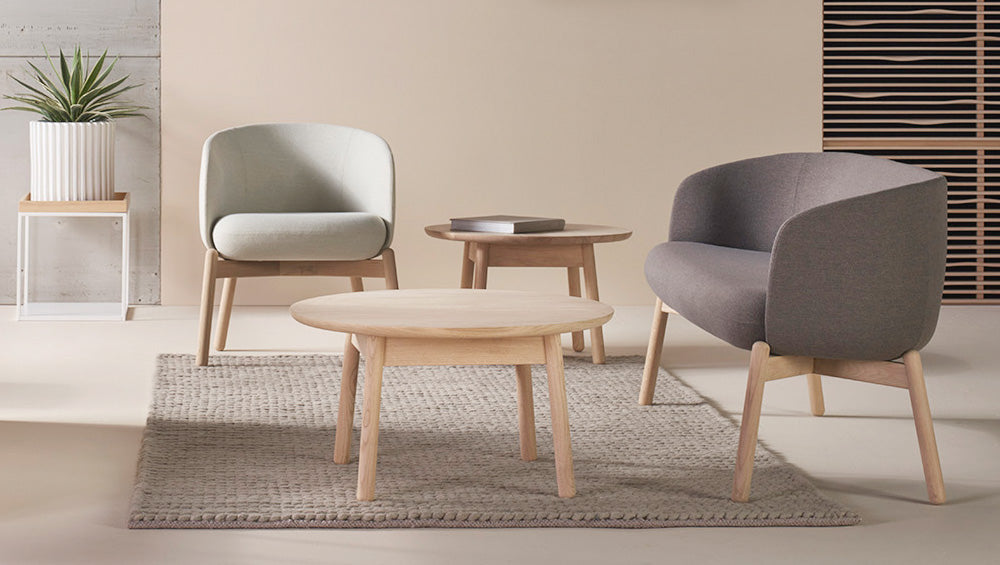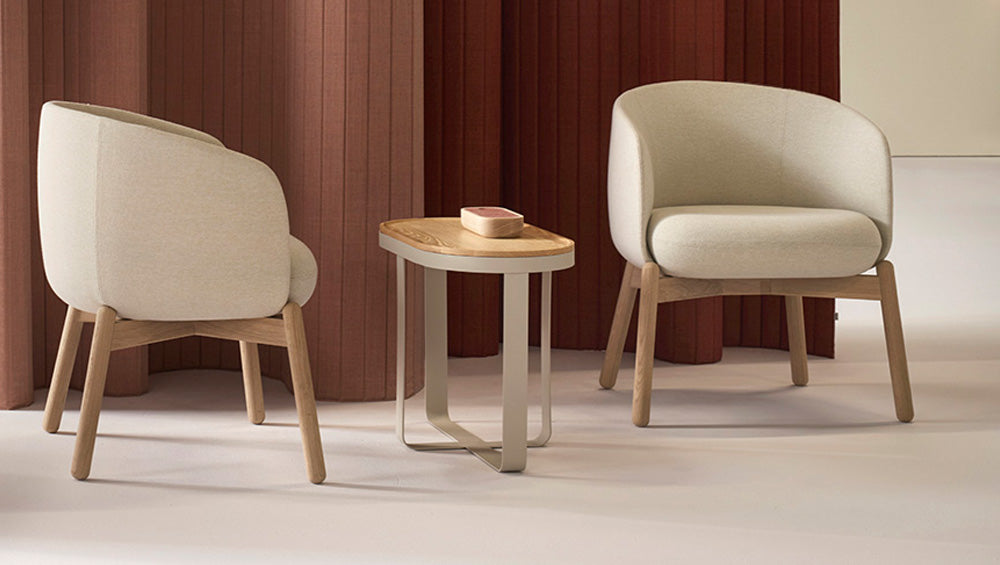 Cove Lounge Chair
With a modern Scandinavian inspired design, the Cove Lounge Chair is a seat which your guests will sink into and look good while lounging. The soft curves and fluid intersection of the seat and the backrest underline the quality of the design and production method.
Interested in ordering a fabric swatch before making your purchase? Order a Fabric Swatch here so you can feel the quality of our fabrics before placing your order. 
Once you place your order, we will mail you a complimentary fabric swatch automatically so that you have a reference in hand while you wait for your item to be produced. Please reach out to us within 3 days of receiving your swatch if you have any questions about the material. 
Want more details on what to expect? See our ordering guide here.
Upholstery : 100% Polyester

Base : Oak with a soaped finish

Upholstery Care:
• Vacuum regularly with a proper attachment to thoroughly remove air-borne dust and lint
• Clean periodically to remove accumulated grime and retain the material's original appearance
• Promptly treat spots and stains.

For liquid spills, gently blot (don't rub) spill immediately with an absorbent cloth while spill is still fresh. If needed, wipe with clean water and a dry, clean cloth. If a spill does not come off with water and a dry clean cloth, add mild detergent mixed with water. Work in a circular motion to lift stain. Do not rub excessively or you may cause fuzzing.

Professional cleaning service is recommended for stain treatment and spot cleaning. Always test a new cleaning agent in an inconspicuous area.

Wood Care:
Dust can be removed with the careful wipe of a damp cloth. Oily dirt or waxy residue can be removed with a mild detergent and water solution or with mineral spirits. It is advised to ensure that cleaning solution does not affect the underlying surface. For finished wood, dampen a cotton cloth with the solvent or cleaning solution, and gently rub over a small area at a time. Avoid using too much liquid, as it can cause damage. Then, wipe the cleaned surface with a clean dampened cloth to remove any cleanser residues, followed by a dry soft cloth. For stubborn stains, use PH-neutral detergents only. Direct exposure to sun can alter the original color.
• Overall: 24.8" w x 23.6" d x 29.9" h
• Seat Height: 18.9""
• Weight: 33 lbs.
NEED A CUSTOM PRODUCT?
Would you like to customize options that you don't see? Contact our design time for customization options available.